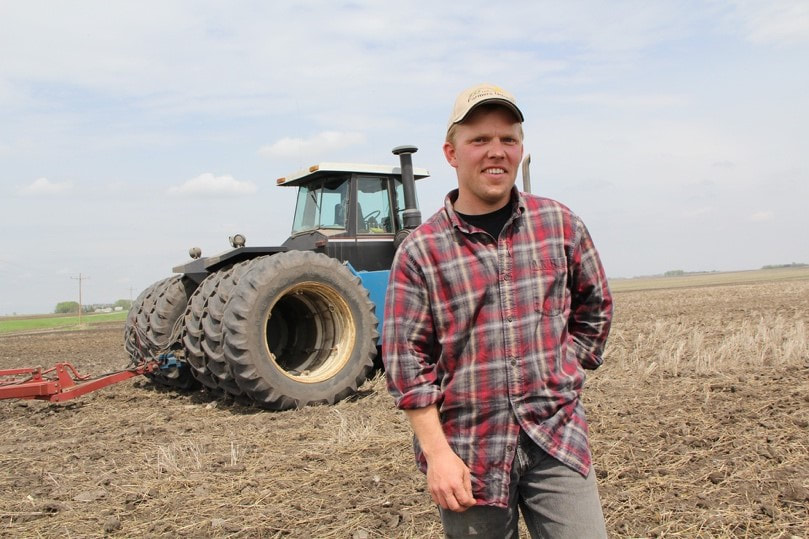 With over 58 million acres of farm land in Montana1, you've probably seen signs of the annual fall harvest. With thousands of miles of underground pipeline in the state, it's nearly inevitable that underground pipelines will run through or near farm land. Erosion, frost, root system growth, and other factors, will change the depth and position of utility lines. These facilities can be buried just a few inches below the surface, so even small excavating projects can result in damages. Exercise caution and prevent damages by always following the safe digging process for all agricultural excavations.
Protect yourself, others, and your valuable property by following these safe excavating steps when harvesting at a depth of 18 inches or more:
Contact Montana 811 (MT 811) two business days before you begin work, excluding weekends and holidays. The standard waiting period begins at midnight the day after the request is submitted. MT 811 will communicate your excavation information to the affected utility operators who will locate their underground utilities in the proposed digging area.
Check the status of the underground utility markings before beginning work. It's easy! Just visit http://www.montana811.org/ , click on the grey button on the main page referring to "Search and Status", and enter your ticket number and the state where excavation will take place.
Respect the marks. Do your best to maintain the paint lines and flags left by locators. Stop excavating and contact MT 811 to request a re-mark if you can no longer see the marks because they are obscured or destroyed. The law states that you have 30 days after your legal start date and time to complete your excavation. If you fail to complete your digging within that period, unless previous arrangements have been made with the affected operator, your ticket is invalid, and you will need to file a new locate ticket.
Dig safely! Remember that location markings are only estimates, and the exact locations can vary. Respect the tolerance zone by maintaining a minimum horizontal (side to side) clearance of 18" between an unexposed facility and the cutting edge or point of any power-operated excavating or earthmoving equipment. Hand dig in the tolerance zone to maintain the integrity of underground facilities. See the graphic below.
Remember that private underground lines you may own such as farm taps and geothermal loops are not marked by utility companies. Protect yourself and invest some time to determine if there are private utility lines buried in the area of excavation. If so, you may have to contact a private locator to get them marked. Stay safe and "click or call" MT 811 before you begin harvesting this year!
Source: Farmland Information Center. Click here for more details. (https://www.farmlandinfo.org/statistics/montana )